About Us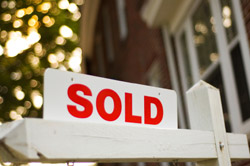 West Title is a locally owned and operated, independent title company. Founded in 1999 by current owner/operator Michelle Balow (fka Pacovsky), West Title has built their business from a 3 person operation to one that now serves over 400 clients. We started out by offering title services on any and all types of transactions, from second mortgages to REO. This diversity, coupled with our attention to customer service is what built our company.
Because West Title is an independently owned title company we are not affiliated with any one real estate broker, bank or mortgage company. Our loyalty is to our customers: no matter if that is the buyer, seller and/or lender. We're experienced with the Minnesota market, Minnesota customers and local and state laws.
West Title has been doing REO business for over 10 years, sometimes the transactions can be complex and no buyer or agent wants to be dealing with a title company mistake after the closing. We believe successful completion of REO transactions are vital to a recovering housing market. Our expertise in this field has ensured that our sellers continue to use us for their inventory, AND that our buyers are confident the property they are purchasing is conveyed properly, free of any defects, and that we'll help them through all aspects of the transaction.
Customer Service
Over the last 3 years West has made significant advances in our focus on customer service. We've changed policies, procedures and personnel to make sure customer satisfaction is our first priority. We have increased our Better Business Bureau rating to an A+ (click here to see). Give us a try, if we haven't earned your business yet---we will!